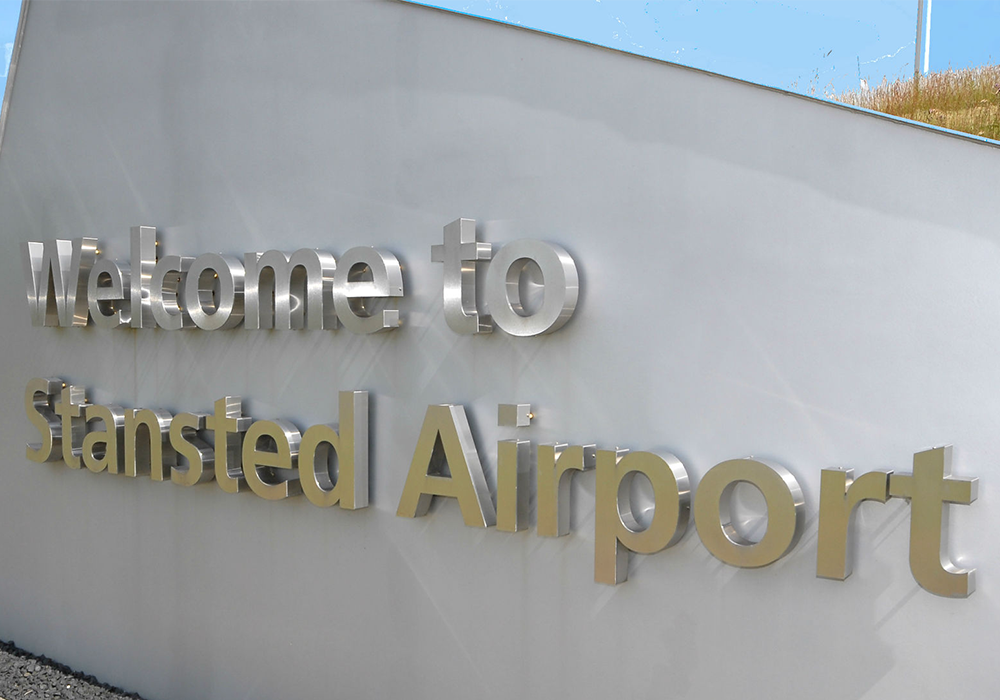 Stansted Airport
Anyone looking to travel to or from Stansted Airport should call on a local taxi company to make the process easy for them.
If you find travelling to the airport to be a stressful situation, call on Harpenden Airport Taxis to provide a reliable and affordable airport transfer service that takes the hassle out of airport travel.
---
Professional Taxi Service
Given the importance of arriving at the airport on time, there is a lot to be said for calling on the services of a professional taxi company. You want to choose a taxi firm that provides you with a great service from the minute you contact us. You can contact us by phone, online or by using our booking app which is available for Android and iPhone users. We offer a 24/7 booking service and if you ever need to speak to us, we have a skilled and experienced contact team.
We also aim to offer the most professional taxi service when it comes to vehicles. We have invested heavily in our fleet of vehicles and we have vehicles of all sizes. This means no matter how many people are in your travelling party or how much luggage you have, we can help you travel in style. When you need additional space to travel to or from Stansted Airport, we can help you out.
We also have a team of skilled, qualified, vetted and experienced drivers. Our drivers offer a friendly service and if you have any questions or need assistance, get in touch and our drivers will help you out. When it comes to travelling to Stansted Airport in comfort and style, we are the firm to rely on.
Why book with us?
Peace of mind is the most important thing we offer when you book an airport transfer with us. Our state of the art booking system will ensure your booking is confirmed and stored, and our drivers arrive at the pick-up point in good time. We know that travelling to the airport can be stressful, so be smart and book the best local airport transfer service, which is offered by Harpenden Taxis.
As a local company, we aim to support the local community and we look forward to helping you arrive at the airport on time. Whether you are travelling for business or pleasure, our transfer services will ensure you get the best start to your journey. We also offer business account services if your firm needs a regular airport transfer service.
---
How to get to and from airport?
Getting to and from Stansted Airport isn't a hassle when you can enjoy a meet and greet service. We are delighted to provide this service so if you are looking to receive the highest standard of service, we can help you out.
At Harpenden Taxis, we aim to provide you with comfort and peace of mind when you book your airport transfer service. Whatever time of day or night you need to travel, contact us and we'll take care of everything.
---
Luggage Guide
Saloon

4 x People 2 x Suitcases 2 x Small Cases

Business Class

4 x People 2 x Suitcases 2 x Small Cases

Estate

4 x People 3 x Suitcases 4 x Small Cases

MPV

6 x People 1 x Suitcases 2 x Small Cases

7 Seater Minibus

7 x People 6 x Suitcases 8 x Small Cases

8 Seater Minibus

8 x People 6 x Suitcases 8 x Small Cases
---
Customer Reviews
4.5

out of

5

(

19

Total Reviews)
Love the app! So convenient, and it worked seamlessly. The driver was also very professional.

John Kros

Harpenden Taxis managed to get us to the airport in good time, despite road congestion. Comfortable, well-appointed cars, too.

David Pen

We were impressed by the tracking capabilities in the app. The driver was also one of the most courteous ever.

Albert Smith
Company Location