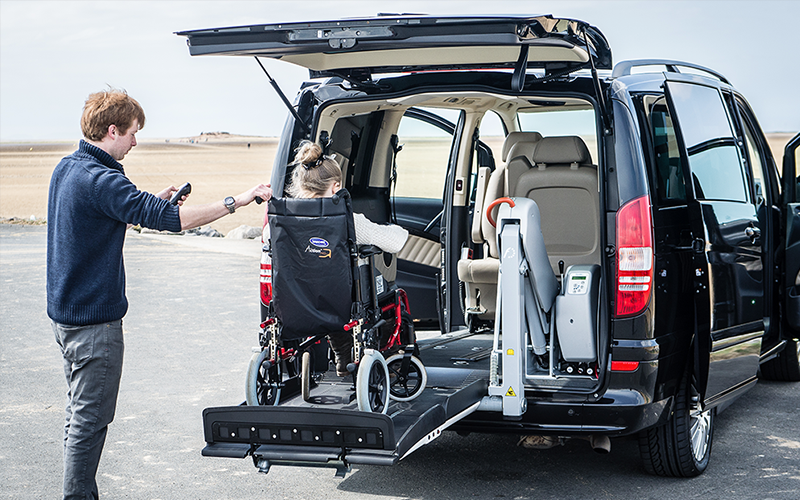 Wheelchair Accessibility Options
At Harpenden Taxis, we aim to make sure that you get from A to B in the most simplest and effective manner. This is why we offer an around the clock service that allows you to book at any time of day or night.
We aim to provide you with the most effective local taxi service and if there is anything we can do to ensure you enjoy your journey with us, please let us know and we will do what we can to meet your request.
---
We appreciate that some of our customers require additional assistance in getting around and this is why we are proud to have a number of disabled wheelchair accessible taxis within our fleet. These taxis are ideally suited for wheelchair users and if you would like to book one of our wheelchair accessible taxis, please let us known in advance. Our booking system allows you to make any additional requests and if you inform us of your needs and requirements in advance, we will do everything we can to honour your request.
Our drivers can provide any assistance you require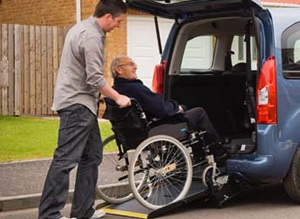 Another thing that we are proud to say is that if you need any assistance getting in and out of our taxi, our drivers are able to assist. This is something that we provide at no additional cost and if there is anything we can do to make you feel more comfortable or more at ease, please just ask. As a company, we are committed to ensuring that all of our passengers can travel in comfort and ease, so please ask for assistance if you require help. You can request additional assistance at the time of booking or when we meet you to take you on your journey.
Our wheelchair accessible taxis can also be ordered when booking an airport transfer service, so again, if this is something that you require, please let us know and we will arrange for you to be picked up in the most appropriate vehicle for your needs.
We have a fleet of vehicles which are kept in great condition
No matter which vehicle we use for your journey, you can rest assured that the car will be clean and in good condition. We are very proud of our fleet and we take great care of all of our vehicles. We believe that attention to detail is a major part of the service that we provide to all of our customers so if you have any questions or requests about our vehicles, just get in touch and we'll be more than happy to provide you with the information you need.
Another reason to rely on Harpenden Taxis comes with the fact that we accept St Albans council taxi vouchers. If you are in receipt of these taxi vouchers, you will be able to utilise our service with these vouchers, so please get in touch and book the service that meets your needs.
We are pleased to serve the local community and we want everyone to travel around the area as easily as possible. No matter the time of day or night when you are looking to travel or where you are travelling to, you will find that we are the leading taxi company operating in the local area and we look forward to helping you arrive in comfort, in good style and on time.
We take our responsibilities very seriously and you can rest assured that whatever level of assistance or support you need to enjoy your journey, we aim to provide. If you have any special requests or you would like to book one of our wheelchair accessible taxis, just let us know at the point of booking. When you are looking to travel in comfort and style, rely on Harpenden Taxis to get you where you need to be.